Shopping Cart
Your Cart is Empty
There was an error with PayPal
Click here to try again
Thank you for your business!
You should be receiving an order confirmation from Paypal shortly.
Exit Shopping Cart
an annual benefit party for Planned Parenthood of Greater TX
I like to think I'm a pretty positive person.  I see the bright side most times, and if I don't see it, I keep looking.  But I have to say... lately it's been extremely hard to see the bright side.  There's been a groundswell of hatefulness that can't be ignored, and it has driven me to the brink of depression.  I know you know what I mean.
So when it came time to organize this year's Goddess Prom, I admit I balked.  What's it for?  Why do this?  It doesn't seem to do a damn thing.  As much as *people* seem to care about reproductive health and rights, the *government*, at EVERY level, keeps chipping away, chipping away at it.  Yes, my little annual event has a small-but-dedicated following, but what does it really DO?  Everything feels so monumentally f***ed, why should I spend so much time and energy killing myself over doing this thing?...
In the throes of this muddled mindset, I went to drinks with a friend in January and we were venting over then-current events.  We started talking about all the charities we've supported over the years and how they're all in danger, especially Planned Parenthood, and the conversation turned to The Goddess Prom.  I showed her the cards I'd had made and she asked about the quote printed on the back.  
"When it doesn't matter what you do, all that matters is what you do."  What did it mean?  Why did I choose that quote to represent this event and the work it does?  Bitterness creeping into my voice, I tried to answer.
"It means you are small.  It means you have big plans, but little hands.  It means you're never going to single-handedly change anything.  There's no way to; you're too small, your circle of influence is too small.  So... the important thing to remember, after realizing how small you are, is that if you allow that feeling of helplessness to paralyze you into inaction, then the bad stuff really has won.  You thought your part was too small, so you didn't do your small part.  When it doesn't matter what you do, then all that matters is what you DO."
And so, of course, in explaining it to her, I reminded myself why this event is important and why I should jump in and do it.  Because it's something I can do.  I don't have a lot of money; hardly any most days.  But I have mad skills when it comes to event planning, and since I work alongside the event industry I have many contacts there, and I'm incredibly organized and detail-oriented, and it's *something I can do.*
This is also why I love the $5-per-month sustaining donation to PP.  It's hardly anything to me; the equivalent of one beer at Pinthouse Pizza.  But a year's worth of those $5 donations will cover a cancer screening or a breast exam at PP for someone who couldn't otherwise afford it, and those screenings save lives.  I can save someone's life.  I can do that.  With five dollars per month.
It's all going crazy all around us; what can WE possibly do?  We can attend events like The Goddess Prom, we can talk to our friends about the importance of PP, we can set up an automatic donation of five dollars a month.  We can, and we must.  When it doesn't matter what we do, all that matters is what we do.
Set up your $5 monthly donation
here
!
See you at Prom!
These MEN over at the TX State Leg. must be MAD.  MAD, I say!!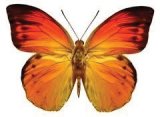 Vendors:
dancing
hula hoops
raffle prizes
photo booth with celebrity faces
wearable flower art
PROM, Y'ALL!   :-)
-Rebecca
"If it doesn't matter what you do, then all that matters is
what you do
."
I apologize that it's taken me a while to send any kind of Prom wrap-up announcement.  I've been working through some unexpected details, trying to determine what it means for our final donation.
It definitely felt like the room was less crowded than in past years (even considering we were in a much bigger room).  Attendance felt light.  It wasn't until I sat down with the sign-in sheets the next day that I realized just how light: the numbers tell me that a whopping 31% of the folks who said they were coming did not show up.   A couple of them have reached out since then, but for the most part I think I have to accept that I'm just not going to know why so many folks didn't show.
Unfortunately, since we had budgeted our bar guarantee for the venue based on the number we thought we'd have, and since we were not even close to that number of guests, we didn't end up making our bar guarantee.  The shortfall had to come out of the proceeds.
Yes, it's a shame, but - I don't write this with any intention other than to keep you all informed.  I don't want to tell you what the final donation is and then have you all emailing me saying "but at the party you said it was so much more!".  Yes.  I know.  But I didn't get the news about the bar shortfall until AFTER the announcement.  Very unfortunate.
So, here we are:  the donation to PP this year is $1100.
Yes, prior to this year's Prom I was completely convinced we were going to break our donation record again, and yes, this donation is actually less than our first donation in 2011. 
However, I choose not to think of it as a failure; there were a lot of new factors at play this year which affected the outcome.  I choose to remember the party as so much fun, with fantastic dresses and painted faces and celebrity prom dates, and at least a dozen new guests who are already excited for next year's Prom.  I will cherish the memory of rocking out on stage at The North Door, and all of you rocking out with me.  I will cheerfully hand out the rest of the Goddess Prom 2014 lip balms, with their cute little pink sparkly stickers, to anyone who will take them (I spent a lot of time on those, after all, and it's by far the
best lip balm I think I've ever used
). 
I choose to focus on the work we did and the foundation we laid so that next year will most certainly rock even harder.
With sincere thanks for all you do,
-Rebecca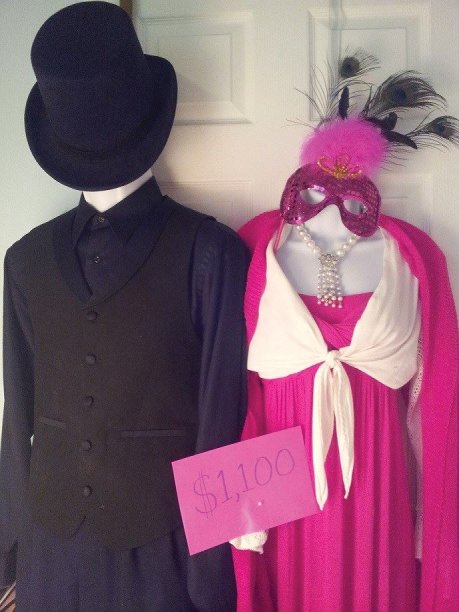 Common Question:  I think Texas seems to really hate women, especially poor women.  It's a huge state with a huge problem, it's overwhelming, and I feel helpless.  What could I possibly do that would make any difference at all?

Answer:  Set up a monthly donation of $5.
Skeptical Follow-up Question:  What good can $5 do?...
Answer:  A whole world of good.
Scenario:  You decide to set up a monthly recurring donation of $5.  It takes no time at all to set up, and it's automatically deducted so you don't have to think about it.
                  There are 100 guests at The Goddess Prom.  Each guest decides to take this simple action.
                  PP of GTx now gets an additional $500 per month from the Goddess Prom collective donation.  Because of this:
     - Every month, an additional 5 low-income women in Austin will have access to their annual Well-Woman Exam for free.  Most of the time, this is the only time these women see a doctor all year.  At PP, this exam includes screenings for breast and cervical cancer, hypertension, and diabetes.

     - Every month, an additional 18 low-income women in Austin will be able to fill their birth control pill prescription for free, allowing them to remain in control of their reproductive lives and keep their job, or space their children apart in a healthy way, or achieve whatever goals they've set for themselves.
By this time next year, 60 Austin women will have had access to a Well-Woman Exam, and 216 monthly pill prescriptions will have been covered, because each of the Goddess Prom attendees decided to give $5 per month.

The Real Result: 

                Someone who goes in for their Well-Woman Exam will get a cancer screening that will provide her with an early diagnosis. 

Your $5 saved her life.
                A Texas teen who just started a serious relationship will go to PP for birth control and education.  She'll have the tools she needs to retain control of her life, stay in school, and reach her goal of graduating law school. 

Your $5 helped her get her law degree.  (Who knows?  Maybe she'll become the next Governor of Texas...)
If it doesn't matter what you do, then all that matters is what you do.
Question:  Can you do $5?
With thanks for all you do,

  -Rebecca
I'm always amazed how this Prom thing continues to grow every year... especially this year, since we're going to be at The North Door!  It's an awesome venue with a great local flavor.  They also have quite a big publicity machine in place over there (soon you might begin to see posters around town for The Goddess Prom, as well as ads in the Chronicle and Statesman); it's amazing to me to see it in action.
Since Prom is getting so much more exposure, I've been getting some emails lately from people who want to know who it is that organizes this whole Prom shindig...
Hiya.  <waves!>    I'm Rebecca.     :-)
I own my own floral design studio,
Bella Fiori
.  I specialize in weddings and event design, and I've been in business since 1997.  My experience in the wedding industry means I have access to a network of other event professionals, and I use those contacts to organize the Prom every spring.
Why Planned Parenthood?  They were there for me.  I was able to get birth control pills at a price I could afford, all through college.  They even let my boyfriend (now my husband) come with me to my very first exam.  I was 19.  They were compassionate and took good care of me.  Later, when I could afford to pay them more, I did. 
It makes me sick to see hatefulness toward women.  Hateful policies, hateful agendas...  Grr!  Now that I have the resources, I do what I can to organize events that I hope can help Planned Parenthood do their important work.
Hey, when it doesn't matter what you do, all that matters is
what you do
...
With thanks to YOU for coming on this awesome adventure with me,
-Rebecca
An example of how supporters of Planned Parenthood are powerful when we band together.

"I have to have my second colpo in a year.  The first one I had student health insurance to cover.  But I've graduated and still have no job so Planned Parenthood is my only option.  A
colpo
can cost up to $800 without insurance but my PP only charges $300 and on top of that they have a loan program to cover half the charge.  Guess who provides the loan program?  Not the government, but a local woman's roller derby team whose teammate died of stage 4 cervical cancer.  She had suffered sexual abuse and avoided getting annual exams.  The team raised money for her treatment but it was too late for her.  They donated the money to PP and have held fundraisers since.  When I found out I cried my eyes out.  Incredibly frustrated and sad that women aren't getting the care they need but also thankful that these women who lost a teammate and friend are turning that grief into something positive that helps women like me."
-Rebecca
Thursday, May 22nd
Parking:  FREE!  The parking lot right across 5th street from the venue will be free for us on Prom night.
Doors Open:  7pm
Guest DJ
:  Kevin Smith, owner of
Full Circle Media
!  Kevin has been honored with awards from The Knot and Wedding Wire; we're so lucky to have him on board for Prom!
Food
:  Fresh-baked pizzas (and pizza rolls!) from the North Door Pizza Kitchen!  Full menu located
here
.  In addition, we'll have a small selection of fruit and other fresh stuff, donated by a generous Prom benefactress
Cupcake Bar:  donated by Seven Cakes

Documentary Photographer:  Cecily Johnson Photography
Prom Photo Booth:  Kate Phillips, with Cecily Johnson Photography
Guest Face Painter:  Kristin A. Hogan
             For a $5 donation, Kristin will give your cheek a pretty accent to match your outfit!  All facepaint donations will be added to our donation total for the night.
Goodies for Goddesses:  A limited number of FREE goodie bags will be handed out at the door; come early to be sure you get one!
Prom Corsages
:  A very limited number of corsages and other wearable flower art, professionally designed by
Bella Fiori
, will be available at the door.  Come early and find one that matches your gorgeous outfit!  All corsage sales will be added to our donation total for the night.
Raffle:  All raffle ticket sales will be added to our donation total for the night.  Tickets will be $1.00 each, or 6 for $5.00.

       Current Raffle Items:
                     - a bellydance party for you and your friends,
                           led by the "Boss Belly" herself, Ms. Lizbet!

                           (including another "Purse&Shoe", by request)
                     - a private, one-hour, Hatha yoga session

                             with Allison Faust, RYT
                     - a basket of baked goodies from Mama Cat's Kitchen
                     - a handmade baby quilt, lovingly stitched
                           by our very own Trudy Pickle!
-Rebecca
Greg Abbott says he would not sign legislation making it easier for women to sue their employers over pay discrimination.
Here's the thing:  On top of being paid less, women often have less time than men because they are primary (or sole) caregivers for their children.  Not always, certainly, but often.  A recent law, if passed, would have extended the amount of time a women has to sue her employer for a fair wage.  (Of course, Governor Goodhair vetoed it.)

Greg Abbott was asked about it, and said if it came across his desk, he would not vote for legislation like this.
The equal pay issue has been plaguing Abbott's campaign for a while now.  Ironically enough, even though some of his Republican allies are coming forward with reports of equal pay issues in
Abbott's own offices
, he won't back down from his stance.
Interesting choice, considering more than half the Texas electorate are women...
-Rebecca
Here's one that'll make you laugh out loud:
The Texas state Senate committee on Health&Human Services
met last week
to pat themselves on the back for their legislative achievements in women's health care.
Yeah.  You read it right.  Here it is again:
The Texas state Senate committee on Health&Human Services met last week to pat themselves on the back for their legislative achievements in women's health care.
Ignore the 76 family planning clinics that have had to close because of recent legislative restrictions and budget cuts. 
Ignore the fact that the TxLeg slashed the state's family-planning budget by two-thirds back in 2011.
Ignore the fact that a third of Texas women have no health insurance, and 155,000 Texas women have lost access to the most basic preventative health care since 2011.
Ignore the fact that last year Texas was ranked 6th worst in the nation in a report on women's health.
Ugh.  I think I'm done laughing now.
Our dear and lovely Cecile Richards said in a recent email to HuffPost, "It's laughable that the same politicians that have devastated Texas women's access to health care -- cancer screenings, birth control, and safe, legal abortion -- are now touting their so-called achievements in women's health.  If that's what they call help for Texas women, we've had quite enough of it."
I couldn't agree more.  How 'bout you?
-Rebecca
I got quite a lovely surprise watching The Daily Show last night.
Some of you have seen the brand new contact cards I had made for Goddess Prom.  Flip it over and on the back you'll see one of my very favorite quotes.  It's taken from one of the tv shows of my all-time favorite writer/producer/director, Joss Whedon:
"If it doesn't matter what you do, then all that matters is what you do."
It's a powerful statement.  Makes you think hard and ponder what it really means.
Last night I was stunned to discover just how far these words have reached.  In a Daily Show segment (set in or near Sochi), Jason Jones is speaking to a Russian grandmother about why she is the sole supporter of human rights at a very hostile public demonstration:
After you get past the 30-second ad, the part that made me break down in tears is at about 5:30...
I'm aware the issue of human rights in Russia has nothing to do with Planned Parenthood or The Goddess Prom, and I don't write this post with any intention other than to share with you an amazing moment.  I was so thrilled to hear someone on the other side of the planet speaking the very words I had recently chosen to share with all my Goddesses.  (And as a big nerd when it comes to Joss Whedon, I was thrilled to find fans in Russia.)   ;-)
The issue of reproductive equality/justice/health care in Texas seems huge.  The problems are many, and seem so large that we feel powerless to do anything about it.  (What can *I* possibly do that would really change anything??)
If it doesn't matter what you do, then all that matters is what you *do*.
-Rebecca
/